With more than 4,000 hostels worldwide in fantastic and unique locations. Find your dream experience Hostelling International
Sorry, this content is not currently available in the mobile view. Switch back to desktop view to access this page.
Hostel das Cores
Rua Alencar Peixoto 256, Juazeiro do Norte, Ceará, 63010-225, Brazil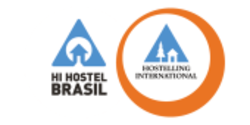 hostel-das-cores
Juazeiro do Norte Hostel
Hostel Juazeiro do Norte
Hostelling International
Welcome to our hostel
Hospedagem barata, no centro da cidade e com clima de residência fora de casa!
Elisandro Carvalho
Prices
Prices are non-member prices
Facilities
Facilities
Leisure & Fitness
Common room
Games room
TV room
Pool table / snooker table
Terrace / patio
Facilities - Internet Access
Computers
Computer Charges - Free
Wifi
WIFI Charges - Free
Facilities - In-Hostel Services
Air Conditioning
Air Conditioning Type - In selected areas
Car Parking at Hostel
Car Parking at Hostel Type - Free
Car Parking Nearby Distance - At or next to the hostel
Library / Book Swap
Lockers Available
Locker Type - At Reception
Luggage Room
Luggage Room Availability - Available post check out
Smoking Area
Opening times
Opening times
Open all year

Reception:
Open 24 hours
Check-in:
Open 24 hours

Get in touch
Main attractions
Main attractions
Cariri Garden Shopping (2 to 3km)
Memorial Pe. Cícero (500m to 1km)
Horto do Pe. Cícero (5 to 10km)
Location
Location
Around the hostel
Around the hostel
Nearby attractions
Amusement / Theme park (More than 10km)
Beach (More than 10km)
Cinema (3 to 5km)
City Centre (At or next to the hostel)
Cycle trails (More than 10km)
Gym (2 to 3km)
Hiking / Walking trails (More than 10km)
Local market (At or next to the hostel)
Museums / Art Galleries (1 to 2km)
National / State Park (More than 10km)
Nightlife (2 to 3km)
Parks / Green Area (More than 10km)
Restaurants (At or next to the hostel)
Shopping area / Mall (At or next to the hostel)
Supermarket / Food store (1 to 2km)
Water park (More than 10km)